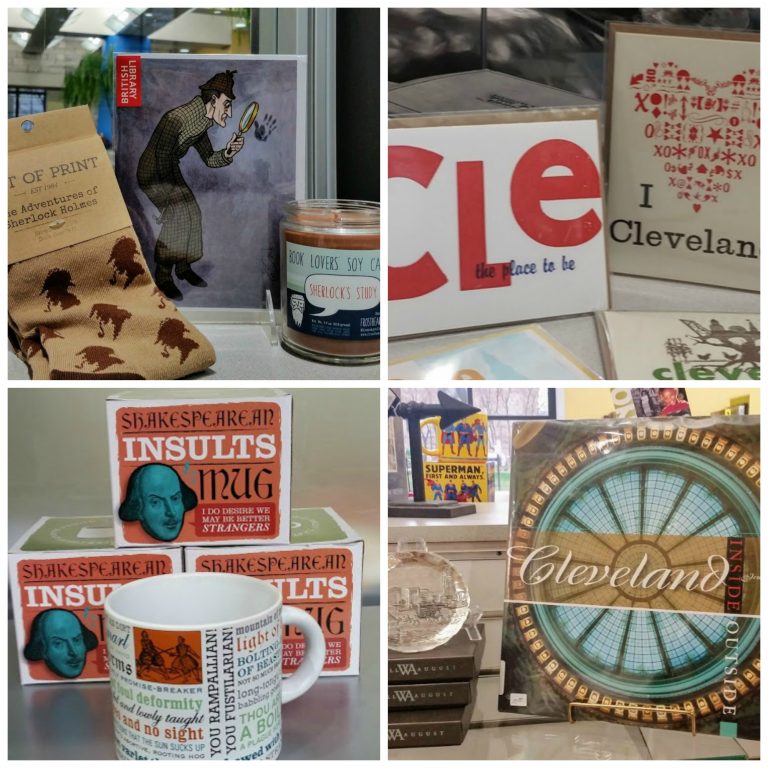 Used Books and Unique Gifts!
Lots of fun items relating to Cleveland – past and present – plus literary and library-themed gifts and cards. We have a used book section that includes children books. The shop is run by volunteers. We'd be happy to have you join us!
Interested in Volunteering?
Click here to find out about our volunteer opportunities.
HOURS: Hours Vary.  Please call 216-623-2821 for additional information on hours for the gift shop.
LOCATION: Next to the Indoor Reading Garden
Louis Stokes Wing of the Main Library
Cleveland Public Library Foundation Gift Shop
525 Superior Ave., Cleveland, Ohio 44114
216-623-2990, foundation@cpl.org